If you have created an account and ordered from us before then just follow these steps to repeat a previous print order. Click on the "Order | Login" button and sign into your account.
Your previous image file uploads will appear as thumbnails. Find the image that you wish to re-order from.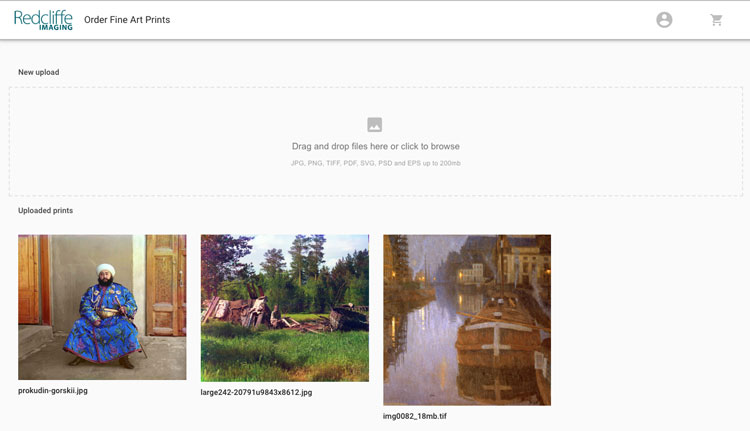 Hover over the thumbnail of the image and click on the "i" information icon to see a list of all previous print orders from this image. Click on one of the listings to see the details of that print order.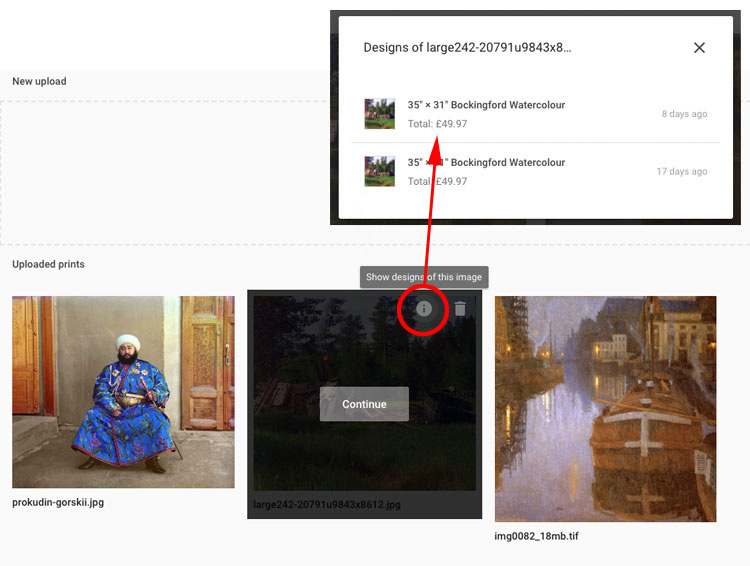 If this is the print order you wish to repeat click on "Open in Editor" to check the details and continue with the re-order.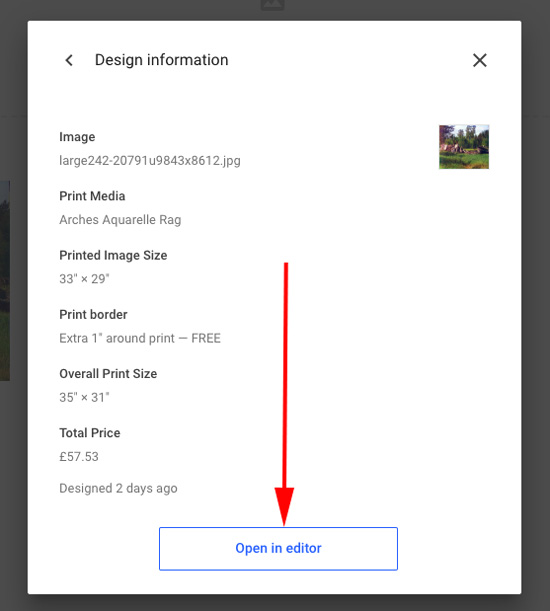 The previously ordered image will appear in the editor, check or amend the details and continue placing your print order.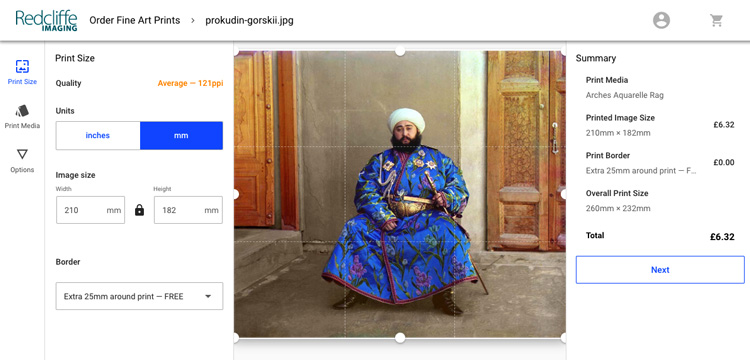 At the checkout you can enter the number of prints you require and the price will change to reflect the quantity discount applied. See more about how you can save with Quantity Discounts.