Start by uploading and selecting your image.
Your image will display full size. Toggle between your preference for inches or millimetres..
In the Image Size box you can set your desired image size.
Below that you can choose what size print border you would like added. Print border options are:
No print border
Extra 25mm border around print - FREE
Extra 50mm border around print - £1.92
Extra 75mm border around print - £4.50
How to set a cropped print size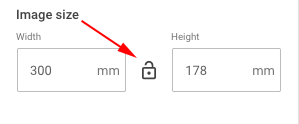 There are two ways to set a custom crop for your print size. The first is to click the padlock to unlock the size constraint, then enter whatever print size you desire.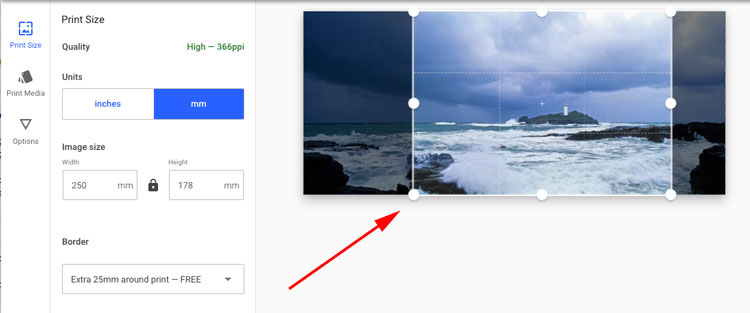 Alternatively, you can simply grab the corners of the image and drag them to your desired crop.